ROSS RYAN
Perth - Sydney - USA - Melbourne 1970-present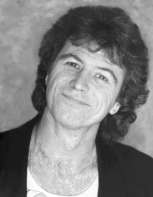 Ross Ryan is one of Australia's most respected and successful singer-songwriters. Like his contemporaries Greg Quill and Mike McClellan, he emerged from the folk scene, and enjoyed brief chart prominence in the mid-70's with his 1974 hit single "I Am Pegasus", for which he is probably best remembered these days. But like Greg and Mike, Ross' shortlived burst of fame (and the fickle nature of the music scene) led to an undeserved tag as a 'one-hit wonder', and this has tended to obscure the body of fine work Ross produced before and since his short burst of chart success. Ross's songs have also been covered by leading Australian artists such as John Farnham ("I Must Stay") and Slim Dusty ("Isa"). Humour has always been an important part of Ross's writing, and he has brought this aspect to the fore in recent years with his own successful one-man show at the Adelaide Fringe Festival, a revue at the Melbourne Comedy Festival, and recent collaborations with comedy artists like Rod Quantock.
Ross was born on the 13th December 1950 in Fort Leavenworth, Kansas. His American father and Australian mother migrated to Australia in 1959, and settled the family on a 3000 acre sheep station at Mt Manypeaks, near Albany, Western Australia. As Ross himself wryly puts it:
"For an intelligent and articulate young man with an a natural aversion to fresh air and sunshine, being on a 3000 acre sheep farm was quite a culture shock. It was soon apparent to him that sheep were probably the least intellectually stimulating company he could hope to be amongst. But thanks to the radio, the Beatles and Bob Dylan, sanity was maintained and a dream for the future was born."
At thirteen he began playing the guitar and writing songs, threw himself into music at his high school (Albany High), played the lead in the musical "The Music Man" and produced a radio program for local station 6VA entitled "High School Half-Hour". He also joined the first of a series of local bands, starting with The Sett and ending with Saffron, gigging around Albany pubs. Ross made his first recording, "Christine", while in high school, as a gift to his first girlfriend. Only three acetates were ever made of this. Ross himself credits the beginning of his career as a songwriter to the experience of being dumped by Christine. As a result he "dived into teenage angst and wrote heaps of depressing 'feel-bad' songs", many of which later turned up on Homemovies, A Poem You Can Keep and My Name Means Horse.
At age nineteen Ross moved to Perth to further his interests in music and production. He did an electronics course, and then landed a job as audio operator at television station STW 9, part of the national Nine network. It was here that Ross met a young cameraman, Mike Meade, who became a lifelong friend and colleague. He also struck up a friendship with announcer Clive Robertson. The acerbic Robertson became one of ABC Radio's leading on-air personalities in the 70s, and he hosted a popular late-night news and current affairs show on the 7 network in the 1980s. According to Ross, Clive's "intellect, humour and cynical attitude to the 'industry'" were a positive effect on him.
During this period, Ross got together with Mike Meade and their friends Rob Magsub and Paul Sullivan and over two weekends they taped all the songs Ross had written in high school; these were compiled onto two albums which were never released -- the first called simply With Ross Ryan and the second, with delightful immodesty, titled Young And Brilliant American. He and Rob also recorded an early compilation of Ross's early comedic material, entitled "Connie and 9 Other Great Songs".
While working at Nine, Ross used the recording facilities there after-hours to tape sixteen of his original songs between July 1970 and October 1971. In late 1971 he compiled the songs (mostly inspired by his doomed romance with Christine) as an album, and had ninety copies of the LP, which he called Homemovies, pressed privately at a cost of $500. Ross now describes it as being "so depressing that it is barely listenable". He distributed copies amongst friends and the record came to the attention of Perth radio station 6PM, which began playing some of the tracks. In early 1972, Ross issued his first single, "Sounds of Peppermint", which came out on a split single, shared with The Statesmen's Keep on Truckin'. As a result of this, Ross was approached by Perth ad man and entrepreneur Al Maricic who took over his management and found him a residency at local venues, inlcuding Cramp's Wine Bar.
Al and Ross also tried to interest record companies in the music, but they had no luck at first. Ross' first big break, in September 1972, was a classic piece of showbiz good fortune. When the scheduled support act for Roy Orbison's 1972 tour left the show suddenly in Darwin, Ross took over for the rest of the tour. According to Ross, "sharing his nervousness with the audience" worked in his favour and his first major public performance was a great success. Continuing the rest of the tour with Orbison, Ross's accessible songs, his humour and his innate ability to connect with the audiences earned him rave reviews. By the time the tour reached Sydney, the buzz was bringing record company executives out to see him, and after EMI staff producer Peter Dawkins went to see him play, he offered Ross a recording contract.
Ross moved to Sydney and in March, 1973 he released his second album, A Poem You Can Keep, which got his career off to a flying start. Produced by Dawkins, engineered by former Abbey Rd chief Martin Benge, and arranged by Peter Martin, it spawned a hit single, won 'Record Of The Year' at the Australian Record Federation Awards for 1973 and earned Ross a second gong as 'Best New Talent'.
In May Ross supported The Hollies on their Australian tour, and in July EMI released a single, "I Don't Want To Know About It" / "Making the Same Mistakes", which became his first Top 40 single, reaching #38 nationally. Ross had signed with Capitol Records for releases in the USA, and at the end of 1973, he undertook a brief promotional solo club tour there US, supporting Capitol's releases of A Poem You Can Keep and the single "I Don't Want to Know About It". An event on this tour which inspired one of Ross's best songs, "Blood on the Microphone", based on his experience as support act to famous American comedian and ventriloquist Shari Lewis and her puppet 'Lamb Chop'. The song was eventually included on Ross's next album.
Throughout 1974-75, Ross cemented his reputation as a top live performer with campus tours, performances at the Melbourne Myer Music Bowl with the Hector Crawford Orchestra, and a major outdoor concert at the Sydney Opera House (with Ariel and Brian Cadd). As well as his own headlining shows during this time, he also toured locally and overseas as support act for international artists including The Hollies, Helen Reddy, Roberta Flack, Michael Franks (at the Bitter End in NY), Roger Miller and Dr Hook. In November '73, Ross supported Helen Reddy on her national tour, coinciding with the release of his new single, "I Am Pegasus" (b/w "Country Christine Waltz"). It was a runaway success, becoming one of the most successful Australian singles of the year, and the biggest hit of Ross's career, earning him the first of four first gold records. It went to #1 in Sydney, reached #9 nationally, and stayed on the top forty for an extraordinary twenty-three weeks.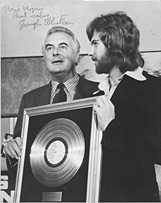 Ross made a memorable appearance at the 1974 Sunbury Festival in January, followed up by the release of his third album in January 1974 and the subsequent release of the single "Orchestra Ladies". Propelled by the huge success of the "Horse" single, the Horse LP was also a major hit -- it sold 15,000 copies within two weeks, in March it was declared "gold", and it peaked at #3 nationally in April 1974. It eventually earned Ross three gold record awards and stayed in the charts for 17 weeks. In March Ross made another short US trip, performing concert and clubs dates, after which he briefly returned home, when Prime Minister Gough Whitlam presented him with gold record awards for both the album My Name Means Horse and "I am Pegasus". In May he returned to the USA, joining Judy Stone and Rolf Harris to represent Australia at Expo '74 in Spokane, Washington, and he also toured Canada with Helen Reddy.
Over the next few years Ross made guest appearances on all the top television shows from The Paul Hogan Show to Hey Hey It's Saturday; a clip of Ross' appearance on the Hogan show has survived and recently surfaced on YouTube. He hosted his own pop TV program, Rock Show, and continued to release fine singles and albums, although he was increasingly ignored by radio. During this period EMI also recorded Ross's solo performances at various campus gigs for a projected live album, but this never came to fruition because of a mishap -- the tapes were accidentally mis-labelled by Peter Dawkins' secretary, resulting in them being taped over with a production master of a popular '1001 Strings' recording!
Prior to '75, Ross's live performances had been largely solo outings, so he now decided to extend his musical palette, and he undertook his first tour backed by a full band -- in this case, country-rock group Stuart & McKay, which comprised Ian Stuart (guitar, vocals), Ken McKay (guitar, vocals), John Griffin (bass) and Doug Bligh (drums). In June 1975 EMI released his third album, After the Applause and two singles, "Blue Chevrolet Ballerina" / "Send Me the Pillow" (which reached #38 in June, his final chart entry) and "Sedel (Never Smiled at Me)" / "Love Song to You All" (August). Ross himself rates this LP as containing some of his best songs.
To promote the album, Ross formed the first of a series of all-star backing groups, Cahoots, and over the next few years he alternated solo tours with tours with these hand-picked outfits. To keep things fresh, Ross renamed the band for each major tour -- Cahoots, The Ross Ryan Brothers, The Redeemers, Ross Ryan's Tonight Show, etc -- and formed a new line-up drawn from the best musicians in the country. Some of the players who backed Ross over this period include Ace Follington (Chain, Cleves, Australia, Richard Clapton Band), Eric McCusker (Captain Matchbox, Mondo Rock), Ralph Cooper (Windchase, Air Supply), Nigel Macara (Tamam Shud/Ariel), Toivo Pilt (Sebastian Hardie/Windchase), Peter Gifford (Midnight Oil), and Tony Slavich (Ariel / Richard Clapton Band). Guitarist Broc O'Connor also played in most of these line ups, stayed on with Ross in the shortlived Rambling Duo Brothers and became a long-term collaborator.
His fourth album, Smiling for the Camera was released in April 1977, along with the single "Who Am I?". The album produced two further singles: the witty "Happy Birthday to Me" / "To Be Alone with You" (August 1976), and "Dancing" / "Anthem" (August 1977). Produced by Rick Formosa (ex-Little River Band) the session band comprised some of Australia's leading musicians, including Formosa on guitar and mandolin, Tony Buchanan (sax, flute), the late Roger Frampton (piano), Adrian Scott (keyboards, Air Supply), Les Young (bass) and Jim Duke-Yonge (drums; ex-Pirana).
Unfortunately, neither the album nor the singles charted, and the changing trends in music with the emergence of punk and New Wave saw the singer-songwriter 'genre' being perceived as "old hat" by record companies and radio programmers. Ross's EMI contract came to an end after Smiling for the Camera, so he set off on an overseas holiday covering Europe, England and the USA. Following his departure from the label, EMI released a compilation of Ross' best tracks called I Thought This Might Happen 1973-77. During 1977, Ryan supported US visitors Roberta Flack and Dr Hook on their respective Australian tours.
In 1978, Ross teamed up again with Mike Meade (who had just finished his stint with Ray Burgess as co-host of ABC music show Flashez). They and Leo Bradney-George hosted, wrote and acted in twenty half-hour comedy shows in a series for the ABC entitled Give 'Em Heaps. Ostensibly a children's show, the show soon developed a cult following with older viewers, due in large part to Ross's ability to infuse alternate layers of meaning to the material, particularly comedy songs like "I Love My Horse". In April 1980, Ross issued a new single on Polygram, "Chaplin and Harlow" / "Postmark Paradise", and a final single on the 7 label (through Powderworks) in April 1981, "Hello Stranger" / "The Ballad of the Double Bay Batman". He continued to tour, and his next band, Ross Ryan and the Redeemers, featuring Toivo Pilt, Broc O'Connor plus Roy Zedras (bass) and the legendary Louis Burdett (drums).
In 1985, Ryan supported the iracsible Van Morrison on his first Australian tour, with a backing band comprised Roy Zedras, Gus McNeil (sax; ex-Nomads), Alex Pertout (percussion) and Marcus Holden (fiddle). Always on the lookout for new ideas, he also branched out into a new venture around this time, creating a one-man audio visual show. With typically self-deprecating humour, he called it Sing The One About The Horse. The autobiographical story was embellished with new songs, old faves, a plot, comedy, slides and pre-recorded tapes. Ross toured the show successfully, and it was included as part of the Adelaide Fringe Festival. (It also anticipated by a decade the current trend for such one-man "retrospective" shows, like Ray Davies' successful "Storyteller" tour).
In the late 80s, Ross relocated to Melbourne and issued a series of cassette Albums like The Lost Ross Ryan Album, The Official Ross Ryan Bootleg and You Can Trust Me, I'm a Musician. Having seen the potential of the emerging computer technology, he used them to augment yet another one-man performance, You Can Trust Me (I'm A Musician), with the computer providing both the sequenced musical backings, and some very original comedy. A recording of one performance from its season at the Troubadour, was released as a collector's-item cassette, which Ross sold at gigs.
By now, Ross's talent for comedy was being more widely recognized and offers of comedy gigs were as frequent as those for his music. He became a regular solo performer at comedy festivals and he also worked on a number of radio and live shows with comedians Steve Blackburn and Mary Kenneally (better known as "Tim & Debbie"). In 1990, he wrote and performed a successful revue for the Melbourne Comedy Festival, called Les Boys (A Masculine Sensation) with Rod Quantock, Lynda Gibson and Geoff Brooks. Around this time EMI also issued his first music on CD, an anthology called The Greats of Ross 1973–1990, which included old favourites, plus previously un-issued material from Ross's post-EMI years. Ross's talent with words and music has seen him continue to expand his work in both areas. He composed the music for an ABC documentary entitled "The Way We Are", and wrote feature articles for The Age newspaper (on Mick Jagger's 50th birthday) and the Financial Review (on the Tamworth Country Music Festival).
Ross had started in the industry with the intention of producing records, so when he established G.I. Recorders with Broc O'Connor, he was finally able to indulge this passion. In the role of producer-engineer, Ross has produced material for both new and established acts across a broad a range of styles -- blues with Spectrum (Spill), country with Paul Wookey, traditional Irish with The Wren Boys, spiritual rock'n'roll with Mike Meade (Avatar) and the award winning country album Only Burning Me by Dale Juner. During this period he also worked as sound designer for the Playbox Theatre's production of Rising Fish Prayer.
Into the 21st century, Ross continues to ply his craft -- and his good humour -- on stage, record and through his "partially award-winning" website coathanger.com. A detailed history of Ross's career, written by Paul Mc Henry, is also available from the site. His most recent album One Person Queue came out in 2003. Regrettably, Ross has recently had to report:
"... a sense of déjà vu when we were recently informed by EMI that they were unable to locate the second side of After The Applause (the bearded, intense follow-up to the Horse album. Having just glanced at the list of tracks in question, we fully appreciate that this isn't exactly the burning of the library at Alexandria; but it's still unfortunate. Sadly, the B-side to the "Blue Chevrolet Ballerina" single, "Send Me The Pillow You Dream On (I Want To Start A Coalmine)" is also missing -- to many, a much greater loss."
In happier news, Ross' landmark 1974 LP My Name Means Horse has been reissued on CD by Gil Matthews and Ted Lethborg's Aztec Music label. The CD includes two bonues tracks, "Blood On The Microphone" (1984) and a live acoustic version of "I Am Pegasus" from GTK in 1973.
Discography
Singles (to 1975)
1972
"Sounds of Peppermint"
(split single, shared with The Statesmen's "Keep on Truckin'")
July 1973
"I Don't Want To Know About It" / "Making the Same Mistakes" (EMI 10201)
Nov. 1973
"I Am Pegasus" / "Country Christine Waltz" (EMI 10300)
June 1975
"Blue Chevrolet Ballerina" / "Send Me the Pillow" (EMI)
1974
"Orchestra Ladies" / "606" (EMI 10463)
Aug. 1975
"Sedel (Never Smiled at Me)" / "Love Song to You All" (EMI)
Albums
1971
Homemovies (private pressing, RR, 1971)


Homemovies (back cover)
---
1973
A Poem You Can Keep (EMI)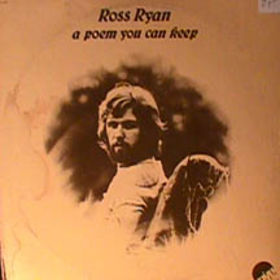 Original(?) LP cover design

Alternate(?) cover design
---
1974
My Name Means Horse (EMI) LP
re-released on CD in 2007 by Aztec Music (AVSCD-024)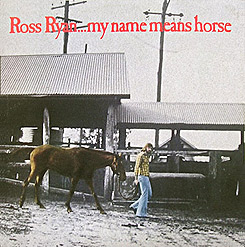 "You Put Me On"
"Orchestra Ladies"
"Don't Look To Me"
"There Is No Pain"
"Blood On The Microphone"
"Nobody Waved Goodbye"
"I Am Pegasus"
"Battle Song"
"Edith Child"
"606"
"A Jules Song"
"Sing-Along-Horse-Song"


Bonus Tracks on CD:

"Blood On The Microphone" – 1984

"I Am Pegasus" – Live from GTK, 1973
---
1975
After the Applause (EMI)

---
1976
Smiling for the Camera (EMI)

---
1977
I Thought This Might Happen - Ross Ryan (1973–1976) (EMI)

---
1990
The Greats of Ross 1973–1990 (CD compilation, EMI/Axis).

---
2003
One Person Queue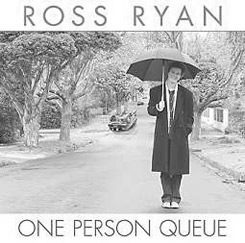 References/Links

Special Milesago"thanks!" to Mike Meade and Ross. All images courtesy of the Ross Ryan website.





Ian McFarlane




Australian Encylopedia of Rock & Pop

(Alen & Unwin, 1999)



Noel McGrath




Encyclopedia of Australian Rock

(Outback Press, 1978)



Ross Ryan


rossryan.com - "The largest Ross Ryan website in the world"



Rate Your Music: Ross Ryan


http://rateyourmusic.com/artist/ross_ryan



Australian Folk Song Discography


http://folkstream.com/data/AFS_M-Z.html

video interview with Ross Ryan
http://video.aol.com/video-detail/ross-ryan-interview-part-1-video/1144949629

Ross Ryan on YouTube:
"Cool River" (from

One Person Queue

)
"I Am Pegasus" -

Paul Hogan Show

, 1974