Born - 17 November 1928, Melbourne
Died - 26 October 1995, Brisbane, aged 66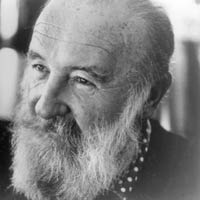 " ... one of the most talented of all Australian jazz musicians, a technician and creator who embraced and understood more styles of the music than any other. He was an expert drummer and vibraphone player, a soulful trumpeter and, in arranging and composing, he always took into account the personality of the exponent."
- Move Records website

"Sangster's career has been an odyssey through the various stylistic movements that characterise Australian Jazz."
- Eric Myers, NSW National Jazz Co-ordinator
Born on 17 November, 1928, John Grant Sangster was a central and charismatic figure in Australian jazz, but he was a musicians whose interests and influence also extended well beyond the confines of the jazz scene. During his long and richly varied career he worked with a veritable Whos' Who of the Australian music world including The Jazz Six, Ross Fusedale, Ade Monsbourgh's Late Hour Boys, Kelly Smith's Trio, The Graham Bell band 1950, Humphrey Lyttleton, Graeme Bell, Ray Price, Don Burrows, Bob Gebert, Ron Carson, Tully, the Nutwood Rug Band, Dave MacRae, Graeme Lyall, George Thompson, Alan Turnbull, Col Nolan, Don Burrows, Keith Stirling and Freddie Payne.
An accomplished and highly innovative performer, he started out playing traditional jazz with Graeme Bell and his Australian Jazz Band on trombone, later taking up the cornet, and then drums. He toured several times with Bell between 1950 and 1955, playing in Australia, the United Kingdom, Germany, Japan and Korea. While in London he appeared in two Royal Command Performances, and recorded his first composition while playing on the famous Humphrey Lyttleton/Graeme Bell recordings.
John continued to play with Bell on his return to Brisbane, and became part owner of the Celebrity Club with him for a brief period. In the late 1950s he began playing the vibraphone, which he found "combined the percussive qualities of the drums with the melodic capability of the trumpet" (Bisset, 1979). He also played other percussion instruments, including many of his own invention. After leaving Graeme Bell's band, John played with another traditional jazz group, the Ray Price Quartet, before moving away from traditional towards modern jazz. He joined the Don Burrows Group, with whom he was to record several compositions.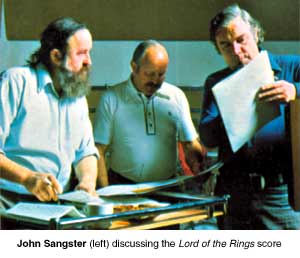 In the 1960s John was a regular at the El Rocco, the legendary Sydney venue for modern and experimental jazz at that time. He formed his own quartet and with them experimented with group improvisatory jazz, after he became interested in the music of such American jazz musicians as Sun Ra and Archie Shepp. He rejoined the Don Burrows Group briefly in 1967 when they represented Australia at Expo 1967 in Montreal, Canada.
In order to learn rock drumming, John took jobs playing at the Whisky A Go-Go and in the musical Hair, where he came in contact with the Australian rock groups Tully and The Nutwood Rug Band. He performed and recorded with Tully and their sucessors Luke's Walnut, throughout the two years he played in Hair and in 1970 joined the Burrows Group once again, this time for Expo 1970 in Osaka, Japan.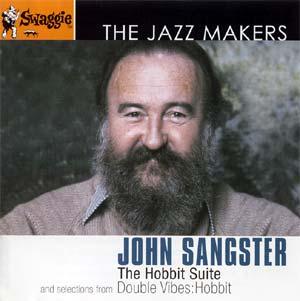 John always encouraged Australian musicians to compose and perform their own music and although he did not begin to compose in earnest until in his late thirties, he was one of the most prolific jazz composers in Australia. His compositions include several inspired by the works of J.R.R. Tolkien, including The Hobbit Suite (1973), Lord of the Rings (in three double LP volumes - 1974, 1976 and 1977), Bilbo Nods Off (1977) and Landscapes of Middle Earth (1978). His acclaimed Lord Of The Rings LPs have recently been remastered and reissued by Move Records as a deluxe double CD, with multimedia extras galore, including the original LP artwork (included as PDF files) and rare video footage of John in action.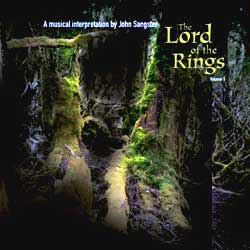 Another productive area of John's career was the composition of music for television documentaries, radio, and feature films. These have included scores for Peach's Australia, Harry Butler in the Wild, Dingo King, The Funky Phantom and The Gentlemen of Titipu, the latter two being animated feature films for US television. He also wrote the music for a series of environmental films produced in 1971-2 by the Australian Museum, a project that was in accord with his own interest in and concern for the Australian environment. The music for these films was recorded by some of Australia's best jazz musicians and the recording was released by Cherry Pie under the title Australia and All That Jazz. This was followed by Australia and All That Jazz, Vol.2 in 1976.
John died in Brisbane on 26 October, 1995 at the age of 66.