TULLY
Sydney 1968-72
Colin Campbell (guitar) 1971-72
Michael Carlos (keyboards)
Graham Conlan (bass) 1969
Richard Lockwood (flute/sax/clarinet/piano) 1968-72
John Blake (bass) 1968-69
Ken Firth (bass) 1970-72
Shayna (Karlin) Stewart (vocals) 1971-72
Robert Taylor (drums) 1968-70
Murray Wilkins (bass) 1969
Terry Wilson (vocals/guitar/flute) 1968-70

History
Tully formed in Sydney in late 1968, and along with Tamam Shud (with whom they often performed) they were the doyens of the Sydney underground/progressive scene in the late 60's and early '70s. Their lyrical and expansive music and their interest in mysticism and esoteric philosophy was at some remove from the earthy blues/boogie ethos of contemporaries like The Aztecs, but they built up a strong following on the Sydney underground scene and the Melbourne concert circuit. Tully's members were all highly accomplished multi-instrumentalists, with years of experience behind them, and this musical breadth quickly earned them a reputation as one of the most adventurous and polished concert bands of the period.
The original Tully lineup were all veterans of the Sydney club scene. NZ-born John Blake was a seasoned trouper whose CV included The Dee Jays (1959), The Chessmen (1961), Jimmy Sloggett Five (1963-64) and Max Merritt & The Meteors (1965). Carlos and Blake had both been members of Little Sammy And The In People (1966-67). Carlos, Lockwood, Blake and Taylor linked up in the 1968 lineup of Levi Smith's Clefs, the Sydney R&B band led by veteran R&B singer Barrie "The Bear"McAskill. (These two seminal Sydney club bands, now little remembered, had a huge roster of prominent players during their lifetimes and were a fertile training ground for many leading musicians of the '60s and '70s, with Levi Smith's Clefs giving birth to both Tully and Fraternity.)
When Carlos and co. split from the Clefs (apparently with McAskill's blessing) at the end of 1968, they renamed themselves Tully. Like Tamam Shud, they took their musical leads from British psychedelic and progressive bands like Family, Spooky Tooth, Traffic, and The Nice, and the from highly influential American West Coast scene. Like Shud, Tully's early career also had close associations with Sydney underground media collective UBU; indeed, they premiered at the final UBU Underground Dance at Paddington Town Hall on January 4, 1969 supported by The Id (after which the dances were banned from the Hall because of complaints about the noise and the "casual attire" of patrons), and they played at many subsequent UBU gigs.
Shortly after their debut, they recruited singer/guitarist/flautist Terry Wilson (ex-Slime Men, Terry Wilson & The Swing Shift, The 69ers). They took up a residency at Caesar's Disco in Sydney, although they reportedly had to leave after only a month because patrons couldn't dance to their music! Tully played at the first relocated UBU Underground Dance at the AMP Pavilion with Tamam Shud on February 7 and again with Nutwood Rug Band on Feb. 21. They also featured on the cover of that month's UBU News (which bore the slogan "Life is the Blood of Tully") and in the accompanying underground music story. Tully was reviewed in Go-Set by David Elfick (19 Feb 1969) and although he was initially unimpressed, indicating a preference for somewhat heavier style of Tamam Shud, he was much more positive in a larger feature published in the subsequent Mar. 12 issue, and Go-Set and Elfick soon became strong supporters of the group.
Over the next twelve months, Tully's profile built steadily, and by 1970 they were one of the best-known bands in the country. In February '69 they became the resident band at the Adams Apple disco in Oxford St, Sydney, where they played for several months. On April 11-12 East Sydney Technical College was the venue for Alexander Nevsky's Homecoming, a happening devised by David Humphries for the National Art Students' Union, featuring experimental theatre troupe The Human Body, with music by Tully and the Art Students Pop Orchestra, and lighting by UBU.
In June/July 1969 the band got two major breaks that brought them to the forefront of the Australian music scene. One was the commissioning of a series of six half-hour ABC-TV programs starring Tully. Called Fusions, it was the brainchild of former ABC current affairs producer Bill Munro. The series originally featured lighting design by UBU's Aggy Read, although this partnership was terminated due to budget restrictions after the first two episodes. One of Tully and Reid's collaborations for the series was a 15-minute music/image improvisation on Tully's Bicycle (although UBU News reported at the time that the ABC studio crew were less than accommodating, refusing dim the main studio lights during the filming of a strobe sequence, rendering it largely ineffective). We can only hope that the series has survived, but there is good reason to fear that it has been destroyed during the ABC "economy drives" which resulted in vast amounts of ABC videotaped programs from that era being wantonly destroyed.
The other break clinched Tully's reputation as one of Australia's top bands - they were chosen as the 'house band' for the Australian production of the controversial American 'tribal love rock musical' Hair which premiered at the Metro Theatre, Kings Cross on 4 June 1969. Billed as "Tully + 4", the group was augmented by extra musicians for the production -- veteran jazz drummer John Sangster (percussion), Mick Barnes (guitar) and Keith Hounslow (trumpet). Vocalist Terry Wilson joined the cast of the show and sang the featured number "Aquarius". Tully stayed with the production until early 1970 (when they were replaced by Luke's Walnut) but they performed on the original cast recording that came out late in 1969 on the Spin label, which went on to earn a Gold Record award from ARIA.
August 1969 was another important month for Tully -- Fusions premiered on ABC on August 1, and on August 17 Tully headlined a (Harry M. Miller-produced) concert at Sydney Town Hall, supported by the John Sangster Quintet and The Executives. A similar show at the Mandala Theatre was also a success.
Towards the end of 1969 bassist John Blake left the group. He was replaced first by Graeme Conlan (ex-The Second Thoughts, White Wine) and then by Murray Wilkins, until Ken Firth was eventually recruited as a permanent replacement.
In January 1970 Tully was one of the top-billed acts at Australia's first rock festival, the Pilgrimage For Pop, held at Ourimbah on the NSW Central Coast over the January Long Weekend, and organised by their old mates, the Nutwood Rug Band.
On February 14, Tully achieved another first when they played with the Sydney Symphony Orchestra at the final Sydney Proms concert. The concert premiered Peter Sculthorpe's new work "Love 200", for orchestra and rock band, with words by Tony Morphett. It was performed by the SSO, augmented by Tully and singer Jeannie Lewis, conducted by John Hopkins, with special effects by Ellis D. Fogg. We believe that this performance was recorded by the ABC and that at least part of it was repeated a few years ago during the ABC's 70th birthday celebrations for Peter Sculthorpe. Terry Wilson also moonlighted during 1970 as a member of Jeannie Lewis' Gyspy Train.
Tully signed with EMI (where are the reisuues?) and their excellent self-titled debut LP was released on the Columbia label in July 1970; it charted well, spending eight weeks in the Top 40 and peaking at #8. Around this time Michael Carlos became the proud owner of one of the first Moog synthesisers to be brought into Australia, and they became the first local band to use one in live performance. Such was the public profile of Dr Bob's new instrument (thanks to The Beatles, the Beach Boys and Walter Carlos) that Tully's concerts were co-billed as "Tully and The Moog".
In late 1970 Richard Lockwood and Ken Firth contributed to the debut LP Hush by Sydney band Extradition, released in June 1971 and now a rare collector's item. Both bands had been closely associated for some time, and shared similar musical outlooks, which led to Extradition members Colin Campbell and Shayna (Karlin) Stewart joining Tully at the start of 1971. Campbell played an important role in the later part of Tully and he wrote or co-wrote a considerable proportion of the material on both the Sea Of Joy and Loving is Hard albums.
Meanwhile, Terry Wilson and Robert Taylor both left the group in December 1970. According to rock historian Noel McGrath, this was largely due to the fact that Carlos, Firth and Lockwood were adherents of the Meher Baba sect (popularised by devotees like The Who's Pete Townshend) -- an interest Wilson and Taylor evidently did not share. Taylor was not replaced, and Tully continued to perform without a drummer.
In 1971 Tully moved to EMI's new progressive label Harvest, and released their only single, the spiritually inspired Krishna Came / Lord Baba which came out in May. This was followed in June by their second LP Sea Of Joy, the soundtrack to the surf film of the same name by Paul Witzig, who had also previously worked with Tamam Shud. But just before it was issued Michael Carlos quit the band to rejoin Levi Smith's Clefs. Tully continued on without him for several months before finally splitting. Lockwood had been gigging occasionally for some time with Tamam Shud, so he did the logical thing and joined them. The band had stockpiled enough material prior to the split for EMI to compile a third and final LP which was released in 1972 as the album Loving Is Hard.
In October 1971 Wilson and Taylor formed the innovative (but shortlived) Space, a band that apparently explored similar musical territory to Roy Wood's Electric Light Orchestra by mixing rock and classical instrumentation. The lineup included guitarist Dave Kain (ex-Dr Kandy's Third Eye), jazz pianist Bobby Gebert (an in-demand session player, who also worked with Tamam Shud and Gulliver Smith), bassist Ian Rilen (later of Blackfeather, Rose Tattoo and X) and cellist Adrian Falk. The connection with Tully led to the new band being erroneously billed as "Tully In Space" (perhaps an attempt to drum up interest by promoters), and the misnomer has persisted in citings of the band for many years. According to Noel McGrath Gulliver Smith (Co. Caine) had had some involvement in the group, and several references cite him as a member of either Space or Tully or both -- but exactly what his role was is not clear. According to rock historian Noel McGrath (1978), it was Gully who formed Space, but given that Co. Caine was still a going concern at the time, this seems contrdictory. However there was evidently some connection, since Dave Kain joined Co. Caine after Space split up around the end of 1971.
After Tully ...
- John Blake joined The Original Battersea Heroes and popped up in a 1985 revival of Barrie McAskill's Levi Smith's Clefs.
- Michael Carlos rejoined Levi Smiths Clefs in 1972, before moving into session work and arranging, contributing to Albums by Jon English, Jeannie Lewis and Ross Ryan (to which Shayna Stewart and Ken Firth also contributed). In 1972 he was appointed musical director for the groundbreaking Australian stage production of Jesus Christ Superstar, followed by several years (as leader of the Baxter Funt Orchestra) working with Reg Livermore arranging and conducting the music for Reg's acclaimed one-man shows. As well as his extensive film, TV and advertising credits, in the late 1970s Michael was closely involved in the development of the Fairlight CMI, the world's first commercially-produced digital music synthesiser.
- Ken Firth worked in several bands with Barrie McAskill in 1972, including McAskill, Murphy, Maloney & Firth, and a new version of Levi Smith's Clefs. He was a member of the Stevie Wright Band (1972-74), The Ferrets (1974-78), the Richard Clapton Band (1975), Billy Miller's Great Blokes, Buster Brown (1976) and Divinyls (1982).
- Richard Lockwood joined Tamam Shud (1971-72) and followed Lindsay Bjerre into his next band Albatross (1972-73)
- Terry Wilson moved on to Space (1971), Lepers Abandon, Original Battersea Heroes (aka Heroes) (1973), Slack Band, Leroy's Layabouts (1975), Doyle Wilson Band (1975), Wasted Daze (1976-77) and The Magnetics (1983)
- Shayna Stewart joined the cast of Jesus Christ Superstar and performed on the original Australian cast soundtrack LP. She also contributed to the debut LP by Jon English, Wine Dark Sea.
Discography

Singles
May 1971
"Krishna Came" / "Lord Baba" (EMI Harvest HAR-9407)
EP

1970(?)
Michael (EMI/Harvest)
Albums
July 1970
Tully (EMI Columbia SCXO 7926)
"Do You Ever Think of Nothing" (Lockwood)
"Just About Time" (Carlos)
"La Nave Bleu" (Firth-Taylor)
"Love" (Taylor)
"Love's White Dove" (Lockwood)
"The Paradise of Perfect Silence" (Lockwood)
"Phsssst" (Taylor)
Sleepy-Head Red (Tully)
"The Sun is Shining" (Lockwood)
"Waltz of Understanding" (Carlos)
"You Are the World" (Carlos)
"You Realize You Realize" (Lockwood)
---
1970
HAIR - Original Australian Cast Recording (Spin SEL933544 LP)
An augmented version of Tully (billed as "Tully +4") provided instrumental backing for the cast
Tully vocalist Terry Wilson was a member of the original cast in 1969-70 and performs "Aquarius" on the soundtrack LP.
To date, this album has not been re-issued on CD.
---
June 1971
Sea Of Joy (EMI Harvest SHVL605)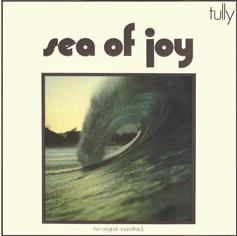 "Brother Sun" (Firth)
"Cat-Clarinet Mit Orget" (Lockwood-Carlos)
"Down to the Sea" (Campbell)
"Follow Me" (Campbell)
"I Feel the Sun" (Campbell)
"Pseudo-Tragic-Dramatic" (Firth)
"Sea of Joy" (Lockwood)
"Softly Softly" (Firth)
"Syndrone" (Tully)
Thankyou" (Campbell-Stewart)
Trinidad (Campbell)
---
1972
Loving is Hard (EMI Harvest SHVL607)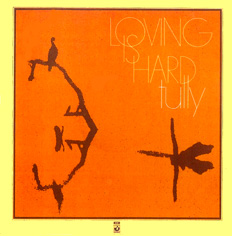 "Ice" (Campbell-Carlos)
"Love Can Make You" (Lockwood)
"Loving is Hard" (Campbell-Firth)
"Poca a' Poca" (Carlos)
"The Real You" (Firth)
"Best Beloved" (Lockwood-Brabazon)
"Song for Shayna" (Campbell)
"Sunshine Blues Again" (Campbell)
"This Tree (Lockwood)
FURTHER READING

"Tully – The Poets of Pop"
A 1970 profile on the band, with text and photos by Rennie Ellis, originally published in Walkabout magazine, June 1970
References / Links
Many thanks to Richard Lockwood for additional information and corrections.
Official Tully Website
http://www.tullymusic.com
Paul Conn
2000 Weeks: The First Thirty Years of Australian Rock (Moonlight Publishing, 1996)
Barry & Jan McAskill home page
Levi Smiths Clefs History
http://www.mcaskill.com.au/LeviSmith'sClefsHistory.asp
Ian McFarlane
Encyclopedia of Australian Rock & Pop (Allen & Unwin, 1999)
Noel McGrath
Australian Encylopedia of Rock (Outback Press, 1978)
Chris Spencer, Zbig Nowara & Paul McHenry
Who's Who of Australian Rock (Five Mile Press, 2002)