RONNIE CHARLES
including Captain Australia & The Honky Tonk and Atlas
Ronnie Charles is one of the very best Australian male rock vocalists of his era, but like so many of his contemporaries he has never really received the recognition he deserves. Ronnie, whose full name is Ronnie Charles Boromeo, began his professional singing career at just 16 when he joined Melbourne's The Jackson Kings (1965-66) followed by a very successful three-year stint in The Groop between 1966 and 1969. Both bands also featured the acclaimed singer-songwriter and keyboard player Brian Cadd.
After several members of the original lineup of The Groop left abruptly in late 1966, remaining members Max Ross and Richard Wright set about rebuilding the band, first recruiting guitarist Don Mudie. When CBS labelmates The Jackson Kingssupported them at the farewell party for departing singer Peter McKeddie, Ross and Wright asked Ronnie Charles to join their band as lead singer. They weren't interested in having a keyboard player but Ronnie insisted that they also hire Brian and they reluctantly agreed. Of course, this turned out to be a great decision -- Brian and Don Mudie became a formidable writing team, supplying many of the band's hit records (as well as writing "elevator Driver" for The Masters Apprentices) and this new "Mark II" lineup of The Groop quickly became one of the most popular acts in the country over the next two years, scoring numerous hit singles and winning first place in the 1967 Hoadley's Battle Of The Sounds.
As well as his many fine recordings with The Groop, Ronnie also contributed vocals to Pastoral Symphony single "Love Machine" / "Spread A Little Love Around", released in May 1968. Pastoral Symphony was a studio group put together by producer Jimmy Stewart and entrepreneur Geoffrey Edelsten, and the backing for the recording was anonymously performed by The Twilights, Terry Walker (of The Strangers) and the Johnny Hawker Singers.
The surprise breakup of The Groop was announced by Molly Meldrum in Go-Set in May 1969, with Cadd and Mudie walking out of The Groop and straight into Axiom. The formation of this new 'supergroup' was reportedly somewhat controversial, with suggestions that Cadd & Mudie had deliberately engineered the break-up of The Groop to form Axiom. It later emerged that Mudie and Cadd had conducted lengthy (and apparently secret) negotiations to recruit Terry Britten, former lead guitarist and songwriter of the recently defunct Twilights. They were unsuccessful in snaring Britten, but instead recruited of Twilights lead singer Glenn Shorrock, along with drummer Doug Lavery (ex The Valentines) and guitarist Chris Stockley from Cam-Pact.
After The Groop, Ronnie went solo. He cut two excellent singles for Festival which, according to Ian McFarlane, "echoed the big, booming pop sound of Love Machine". The first was "Katy Jane" / "No Face, No Name, No Number" (Dec. 1969), the b-side being a track from Traffic's classic debut LP Mr Fantasy. The second single was "It's Been So Long" / "Natural Man" (March 1970) but regrettably neither of these fine recordings made any impression on the charts.
Ronnie's next venture, itself a supergroup, was Captain Australia & The Honky Tonk, and its membership classic illustration of the close connections between so many bands of that period. Besides Ronnie, the variously band incuded Brian Holloway (guitar; ex-The Dream, Image, Aesop's Fables), Graham Jones (bass; ex-Iguana), Ronnie's old Groop bandmate Richard Wright (drums) and Steve Yates (keyboards; ex-Rush, Expression). In August 1970, Eric Cairns (Somebody's Image/Image, Heart'n'Soul, Company Caine) replaced Wright, Les Gough (bass; Somebody's Image/Image, Heart'n'Soul) replaced Jones, and Gary Moberley (ex-Aesop's Fables) replaced Yates, who then joined King Harvest. Captain Australia recorded one single, "Excerpts from Muses" / "Everybody I Love You" released on Havoc in early 1971, but just as the single came out, the group headed off for the UK. Like so many other hopeful Aussie groups, Captain Australia made no impression in the cutthroat and radidly changing UK music scene and by 1972, the group had fizzled out. Brian Holloway went on to join the UK-based multinational supergroup Esperanto with Glenn Shorrock, Joy Yates and Janice Slater. Moberley went on to work with English singer/ songwriter John Miles, who had a UK hit single in 1976 with "Music".

Ronnie then formed an exciting new band called Atlas with Terry Gough and two English musicians, Terry Slade (drums; ex-Sunshine) and ace guitarist Glen Turner (guitar), who had been an early (pre-recording) member of leading UK band Wishbone Ash. Ian McFarlane describes Atlas as "a hard rock/boogie outfit, fitting in with contemporary English bands like Wishbone Ash, Free, Status Quo". They signed with Warner-Reprise, who issued their well-regarded debut album and lifted two fine hard rock singles "Rock 'n'Roll Wizards" / "Military Rag" and "They Don't Know" / "The Knowing" before breaking up in 1974.
While still in the UK, Ronnie recorded two more solo singles, "Yesterday's Witness", followed by "Layla, Part 1" / "Layla, Part 2". The latter single was lifted from Ronnie's extraordinary solo album, Prestidigitation, released on the 20th Century label in 1976 and produced by Lou Reizner, who had overseen the landmark 1971 orchestral version of The Who's Tommy. It featured Ronnie and a small rock ensemble, swathed in lavish orchestral-vocal arrangements performed by the London Symphony Orchestra and the English Chamber Choir. Ronnie, at the peak of his vocal prowess, tackled an ambitious and eclectic range of material, including a dazzling rendition of the title track -- penned by Anthony Newley and Leslie Bricusse and featuring renowned pianist-composer Keith Tippett on piano) it arguably equals anything that Scott Walker ever recorded -- and powerful orchestral-rock versions of Free's "Wishing Well", and Derek & The Dominos "Layla"; Unfortunately, the timing of the LP could hardly have been worse -- England was about to be hurled headlong into the punk revolution, while the USA and Australia were still in the midst of the disco craze. The result was that this remarkable LP vanished without trace, becoming one of the great 'lost' recordings of the era.
Ronnie returned to Australia in the late 1970s. In 1980 he recorded a single backed by Melbourne band The Runners, "Rock and Roll Hoodlum" / "Aim for the Stars", which came out on the Full Moon label. As well as issuing a second solo album, Hands Off, in 1983, Ronnie also performed with White Light Orchestra, Turbo Luv Nuns, Running Scared and Post Mortem during the 1980s. He still lives and performs in Melbourne and currently fronts Ronnie Charles & The Retro Bandits.
Discography
Singles
Ronnie Charles solo:
Dec. 1969
"Katy Jane" / "No Face, No Name, No Number" (Festival FK-3332)
Mar. 1970
"It's Been So Long" / "Natural Man" (Festival FK-3588)
June 1972
"Yesterday's Witness" / "Can You See" (Interfusion IT-4726)
with Captain Australia & The Honky Tonk:
1970
"Excerpts from Muses" / "Everybody I Love You" (Havoc)
with Atlas:
1974
"They Don't Know" / "The Knowing" (Reprise RPA 14017)
1974
"Rock'n'Roll Wizards" / "Military Ray" (Reprise R 3616)
1975
"Layla (Part 1)" / "Layla (part 2)" (20th Century K 5855)
Albums
1973
Atlas (Reprise MS-2152)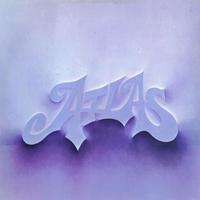 (sorry - no album details available)
---
1976
Prestidigitation (20th Century L35721)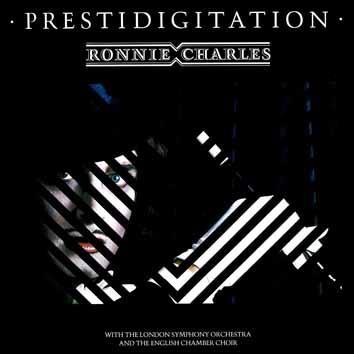 1. "Wishing Well" (Kossoff-) 2:56
2. "Paradise" 5:01
3. "Nobody But You" 3:50
4. "Prestidigitation" (Newley-Bricusse) 4:43
5. "Love Reign O'er Me" (Townshend) 5:28
6. "Mephistopheles" 5:00
7. "Drift Away"
8. "Something in the Air" (Townshend-Keene) 4:58
9. "Every Harbour" 3:49
10. "Layla" (Clapton-Whitlock) 3:26

Produced by Lou Reizner
References/Links
Ian McFarlane
Australian Encyclopedia of Rock & Pop (Allen & Unwin, 1999)
Ed Nimmervol
"Great Moments in Oz Rock", immedia, 30 May 2000
http://www.themusic.com.au/im_m/archive/000530-210/nimmervoll.html
Chris Spencer, Zbig Nowara & Paul McHenry
Who's Who of Australian Rock (Five Mile Press, 2002)